Street Level Photoworks is a leading photography arts organisation that provides artists and the public with a range of opportunities to make and engage with photography.
We originate our own exhibitions and work with other artists and organisations aiming to stimulate new developments in photography and extend public engagement.
As part of our commitment to engage the wider public with photography we have a selection of exhibitions available for tour:
Margaret Mitchell - An Ordinary Eden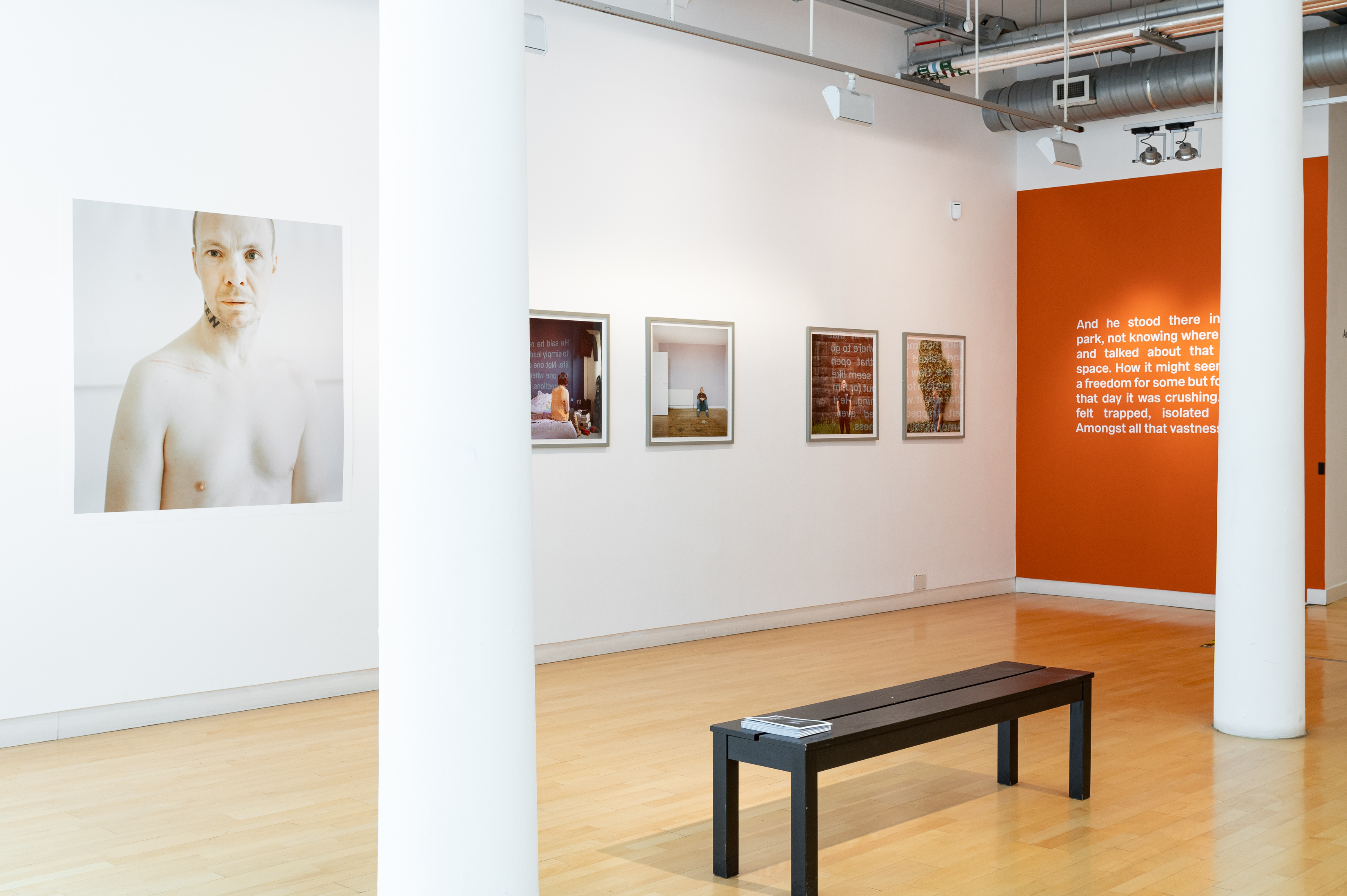 An Ordinary Eden - An Ordinary Eden by award-winning photographer Margaret Mitchell explores the importance of home and belonging. For this project, the artist worked with individuals and organisations, including Shelter, and it tells a compelling story of precarity in relation to material and psychological welfare for a growing socially vulnerable demographic across the UK.
Through photographing multiple individuals who have lived experience of homelessness, the work reflects on both the emotional and practical consequences of being without a permanent home.
Download Exhibition Tour Pack / Exhibition Minigraph / Artist Walk & Talk Tour
Arpita Shah - Nalini
Nalini by Arpita Shah is a series of work that focuses on her mother, her grandmother and herself. It explores the intimacy between the three of them and how their histories, memories and physical bodies are entangled and connected to one another.
Nalini is a personal journey for Arpita which has allowed her to reconnect with the past through her maternal lineage. The process includes discoveries of old forgotten family photographs, shared and individual memories of objects, places, and family stories.
The portraiture process itself also psychically connects Arpita to her mother and grandmother allowing her to visually explore how intertwined their lives really are.

Download Exhibition Tour Pack / Exhibition Minigraph / Photography on Screen Video
Oscar Marzaroli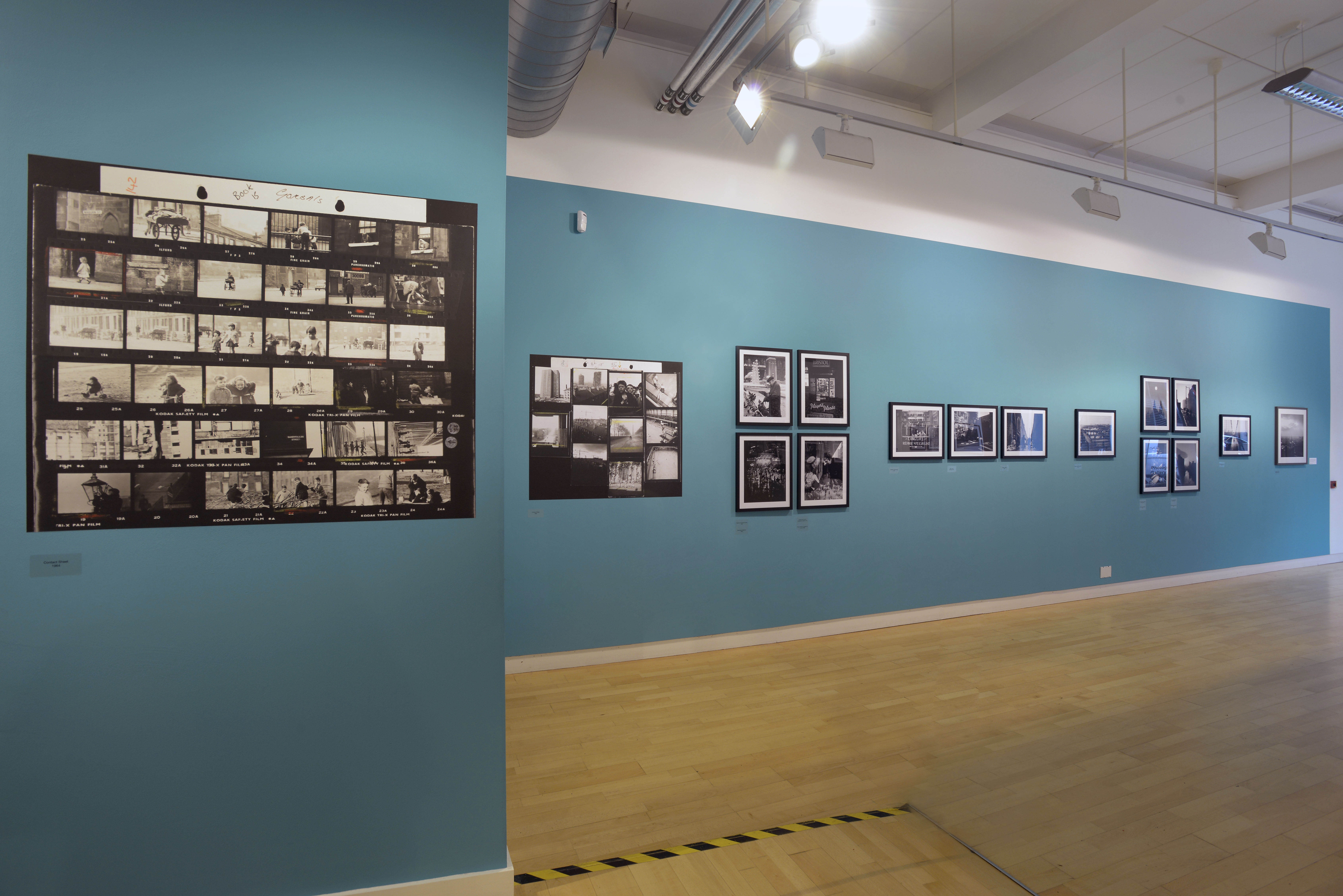 Oscar Marzaroli is arguably Scotland's most notable documentary photographer. His photographs and films of Glasgow from the 1950s through to the 1980s captured a period of enormous change with images of people going about their lives in the city, at work and at leisure. Through portraits and landscapes, Marzaroli captured Scotland during an exceptional time when city slums were being cleared to make way for new social housing. It is said his images perfectly encapsulate the atmosphere surrounding those fundamental shifts in society.

Download Exhibition Tour Pack / Exhibition Minigraph / Photography on Screen Video

Scotlands Far North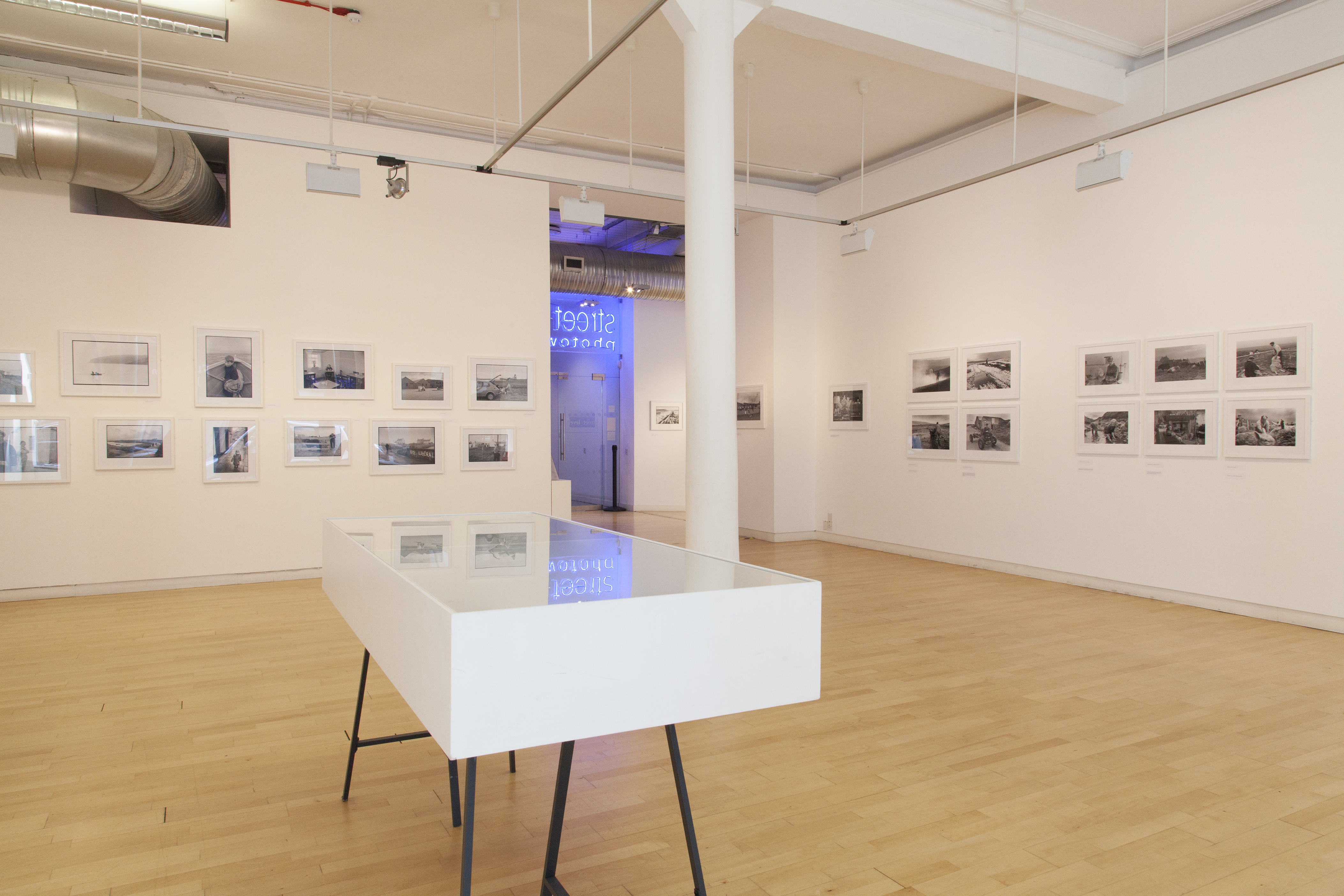 Scotland's Far North features three bodies of work from the late 1970s that provide a unique insight into Scotland's remote landscape, islands and people. Glyn Satterley's series presents a document of life in the neglected area of Caithness and Sutherland at a time when the myth was much banded about that the oil industry brought wealth and prosperity to the whole of Scotland. Chick Chalmers ʻOrkney' project and Tom Kidd's ʻShetland' both present fascinating photographic insights of these island archipelago's at a time of change with the effects of the oil industry on the traditional life of these cultures.
Download Exhibition Tour Pack / Photography on Screen Video