Open for Business is the largely untold story of British manufacturing and industry through the lens of nine Magnum photographers. The UK's traditional manufacturing base has been, and remains, critical to the success of the British economy, yet it is an under-reported story. 
Open for Business documents success stories, large and small, that reflect Britain's changing industrial and cultural heritage, telling the story of British manufacturing, and capturing the current landscape and its effect on people, community and culture. It celebrates the work, activities and lives of people who are often not much reached by or engaged with the arts.
Multistory has worked in partnership with Magnum Photos to commission 9 world-renowned photographers to document and record manufacturing industries in 9 British cities or regions. Photographers include Martin Parr, Mark Power, Bruce Gilden (USA), Jonas Bendiksen, David Hurn, Peter Marlow, Alessandra Sanguinetti (Argentina), Chris Steele-Perkins, and Stuart Franklin, whose work focused upon renewable energy in Scotland.
"I was excited to be working in Scotland on shipbuilding and renewable energy – both lively industries employing quite a number of people in remote areas. I like my photographs to communicate, to draw people in, so they must have drama and real interest both in the light and the subject. I worked in black and white, mostly in the outdoors (which suits me fine), and sometimes at sea (again, very happy in that environment). I have tried to make sense of the dynamism of the renewable energy sector by instilling that dynamism into the photographs. I am trying to inform and stimulate the imagination at the same time with the photographs I'm taking." Stuart Franklin (http://www.openforbusiness.uk.com/stories/stuart-franklin/)
The exhibition began in January 2014, at the National Media Museum in Bradford.  It has since visited the Museum of Science and Industry in Manchester; the Science Museum in London; the National Railway Museum in York, the University of South Wales, Newport; Plymouth City Museum and Art Gallery; M Shed in Bristol with the whole project concluding at Street Level Photoworks.
http://www.openforbusiness.uk.com/about/
You can see 'behind the scenes' images of the photographers' shoots on the Open for Business Tumblr site. 
…………………………………………………….
Education Partner: Creativity, Culture and Education 
Media Partner: The Financial Times
Production Partner: Metro Imaging
Magnum Photos is a photographic co-operative of great diversity and distinction, founded in 1947 by four pioneering photographers including Henri Cartier-Bresson and Robert Capa. Today it remains a co-operative owned by its photographer members and encompasses over 45 working photographers and 15 Estates. With powerful individual vision, Magnum photographers chronicle the world and interpret its peoples, events, issues and personalities.
Multistory works with outstanding artists to create stories with, for and about people's everyday lives in Sandwell and the Black Country and beyond.  We always start with what is local, to reveal the extraordinary in the ordinary. Our projects reflect and celebrate everyday life that, together, grows into a body of work using photography, film, oral histories, digital media, text and narratives.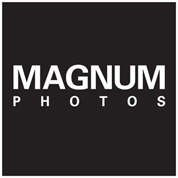 'Open For Business' features as part of the Season of Photography 2015 - a lively series of exhibitions and events taking place in Scotland from April to September 2015. http://www.institutephotographyscotland.org/
Left image: The building of the aircraft carrier HMS Queen Elizabeth in the Rosyth Naval Dockyard, 2013 © Stuart Franklin / Magnum Photos
Banner image: Pelamis Wave Machines, 2013 © Stuart Franklin / Magnum Photos