Article
Before the lockdown we organised a panel session to celebrate the life and legacy of Oscar Marzaroli and launch our exhibition publication. Whilst it wasn't possible for the event to take place in the gallery, over the coming weeks we will share the recollections and anecdotes on Oscar Marzaroli from photographer Alan Crumlish, creative designer Alistair McCallum, film producer Paddy Higson, archivist Carole McCallum, film and photography historian David Bruce. This week, it's Jennie Renton, proprietor of Main Point Books, Edinburgh.
Remembering Oscar – Jennie Renton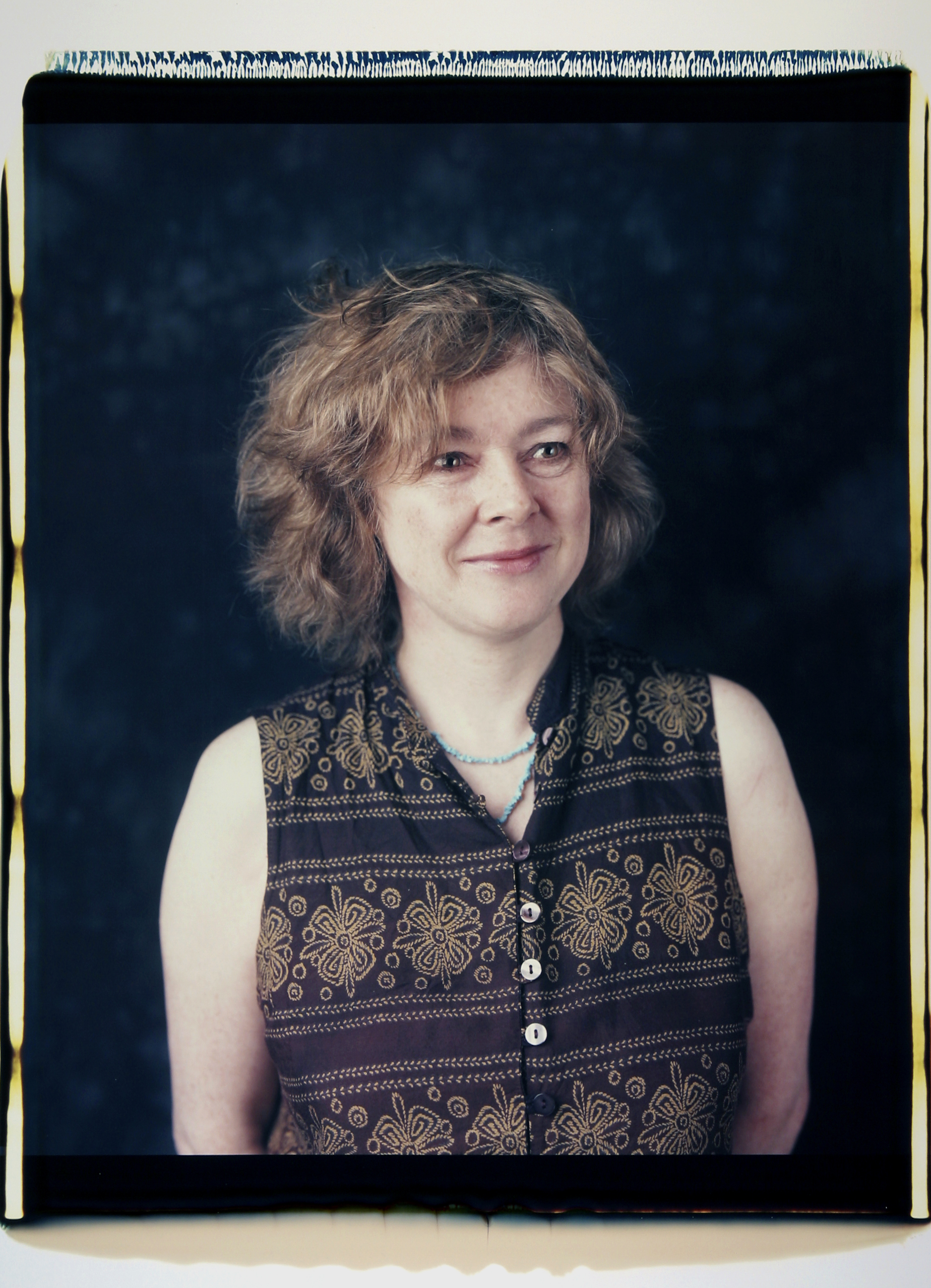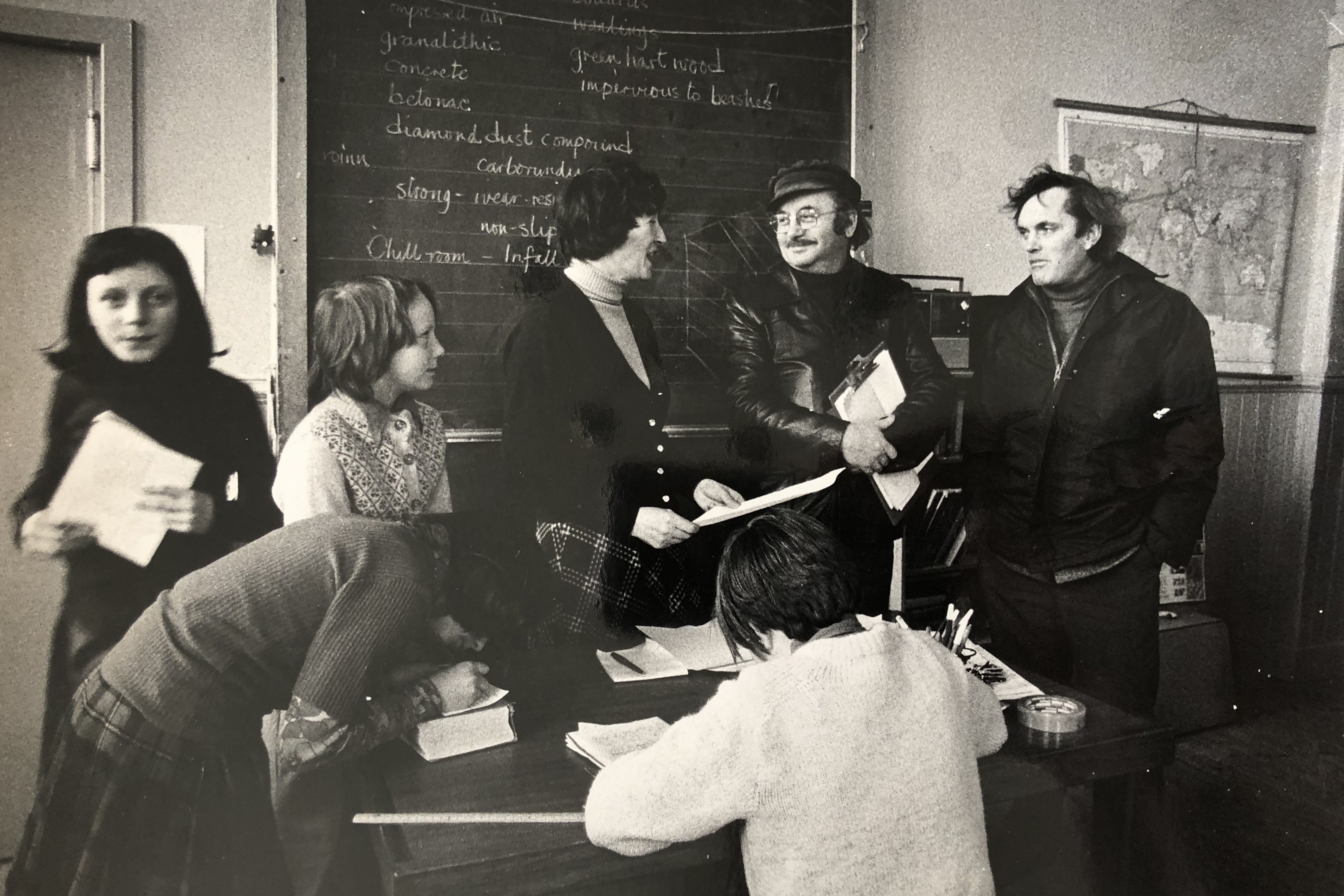 Left: Jennie Renton, photographed by Maud Sulter in 2002 as part of About Face 
Right: Allan Campbell McLean and James Grassie at Breasclete Primary School in 1977, photographed by Oscar Marzaroli       
28 May 1976
'On Tuesday afternoon I led Jim [Grassie] and Oscar down the huge precipice by the 338 steps in the rock, descending the declivity to the bottom. But no big Caithness sky with great white galleons of clouds charging around. A bloody mirk of haar; slate-grey sea; all colour drained out of the landscape. So we went on to Wick, booked in at MacKay's – a grotty hotel – and decided to plod on to John O' Groats in the hope of finding a break in the mirk. Right at John O' Groats it came, so we hot-footed it back to Whaligoe, and – miraculously – the sun made a brief appearance. So it was a case of charging down the 338 steps again, Oscar leaping about like a mountain goat, camera clicking furiously. A frantic ten-minute session, then the sun faded into a quite sinister chalk-white orb and vanished in the 'shit', as Oscar calls it. Be interesting to see what he managed to grab when the film is developed…

PS made a gallant attempt on Wednesday afternoon to reach the summit of Ben Bhraggie so that we could piss on the stone Duke [statue of the Duke of Sutherland, responsible for vicious clearances on his estate in the 19th century]. Failed, alas, some three miles from His Grace. More of this when I see you.'
Letter reproduced courtesy of and © Gus McLean.
The above letter from writer Allan Campbell McLean captures the spirit of his friendship with Oscar Marzaroli. They made this trip to Caithness when they were putting together a new edition of Explore the Highlands and Islands. A photograph by Oscar of the view down the Whaligoe Steps was used on the cover of the 1977 edition.
My first encounter with Oscar was when I was in my early 20s, in 1972, at Allan's home in Inverness. They hugely relished each other's company. Allan would prematurely announce that the sun was over the yardarm and proceed to pour generous libations of The Famous Grouse. I watched them hatch new collaborations like a couple of boyish conspirators, gleefully bouncing ideas off each other. Their humour was sometimes edgy, not surprising given that for both what was at stake was their precarious livelihood. Both men, despite their portly tendencies, were 'hungry fighters' who lived off their wits (and nerves). Allan did the treatment and commentary for two of Oscar's films commissioned by the HIDB – Pride of Islands (Ogam Films 1973) and Lion Mor – The Great Line (Ogam Films 1980).
I was in my 20s. I remember Oscar's stylishness, his chunky gold cigarette lighter, his laughter, his aftershave, his watchfulness, his intensity. And a sort of melancholy in there among the riffs of humour. For me, Oscar was jazz incarnate.  He had such a feline presence, such a beautiful voice. When I started Scottish Book Collector magazine in 1986, I interviewed him for the second issue (the text appears in the new StreetLevel pamphlet about Oscar). Being in touch with Malcolm at Street Level motivated me to hunt for that original recording. I failed on the first dig into the remnants of my past stored haphazardly in the basement of Main Point Books. But under lockdown I have brought home a box of cassette tapes of magazine interviews, and cherish the hope that I will hear Oscar's voice once more. 
Jennie Renton has a long running involvement in the world of books, from editing Scottish Book Collector, to selling second hand books in one of Edinburgh's 'must go' bookshops, Main Point Books, to editing and typesetting.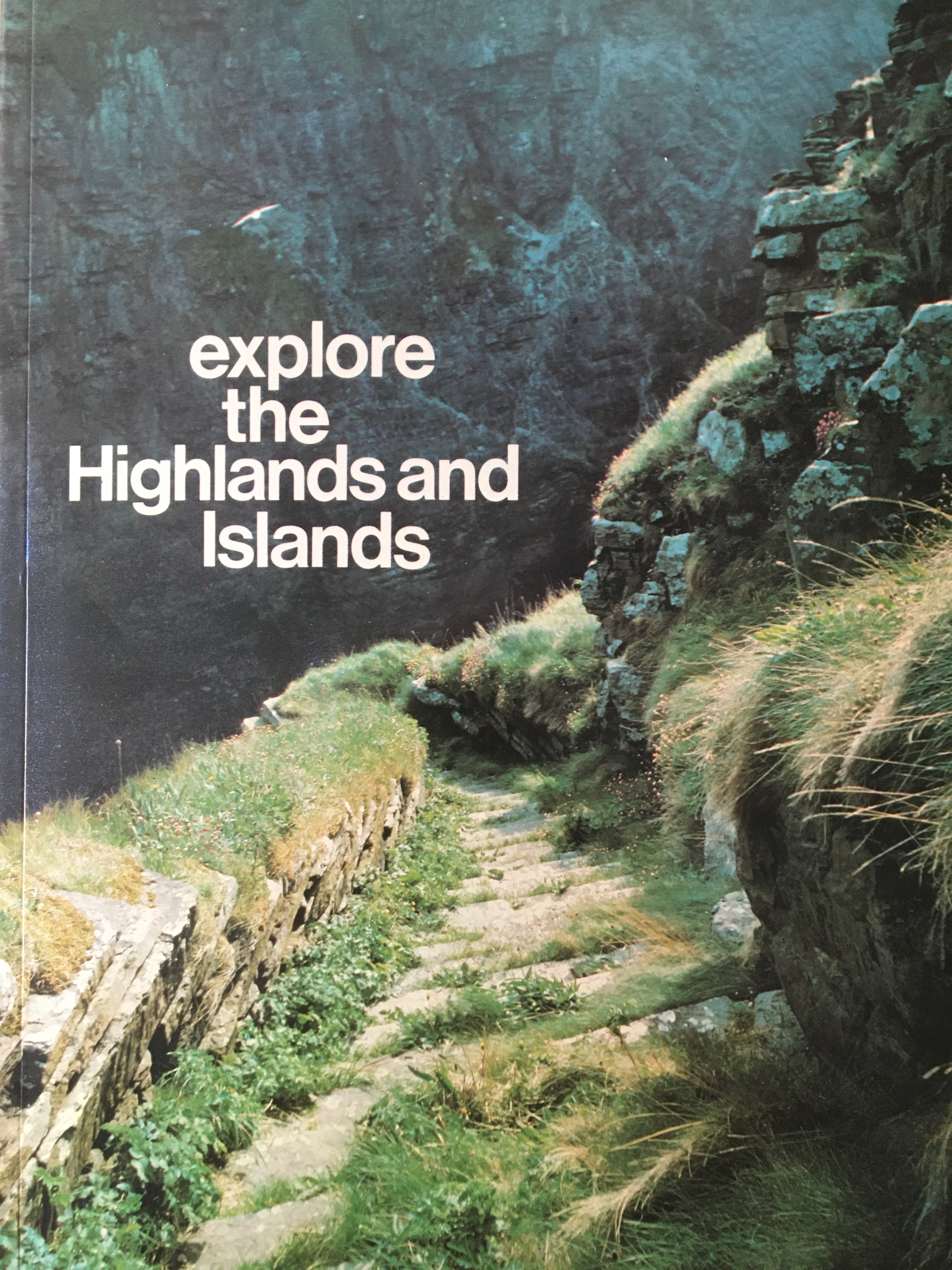 'Explore the Highlands and Islands', published by Highlands and Islands Development Board in 1977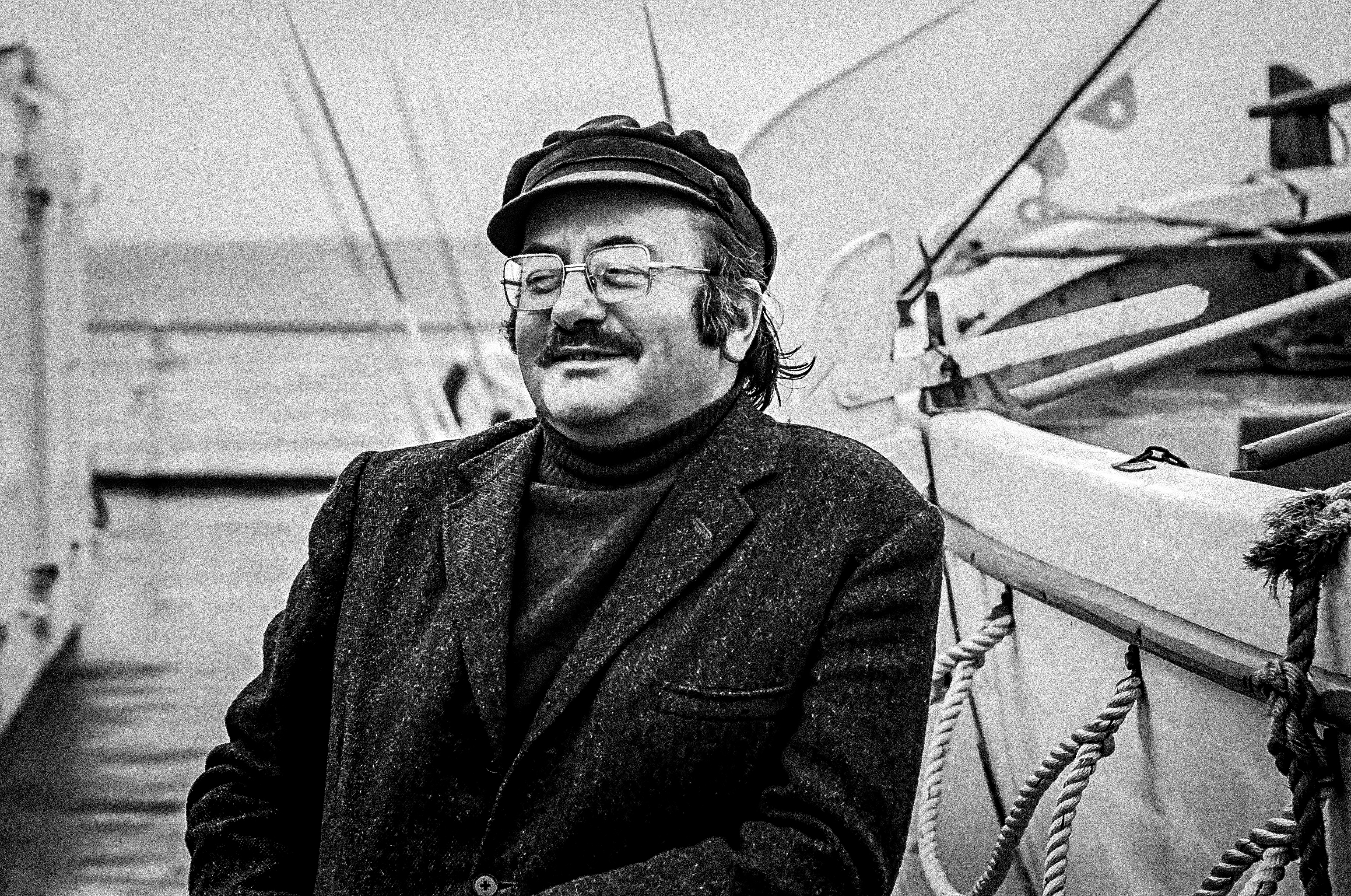 Allan Campbell McLean (1976) © Oscar Marzaroli Collection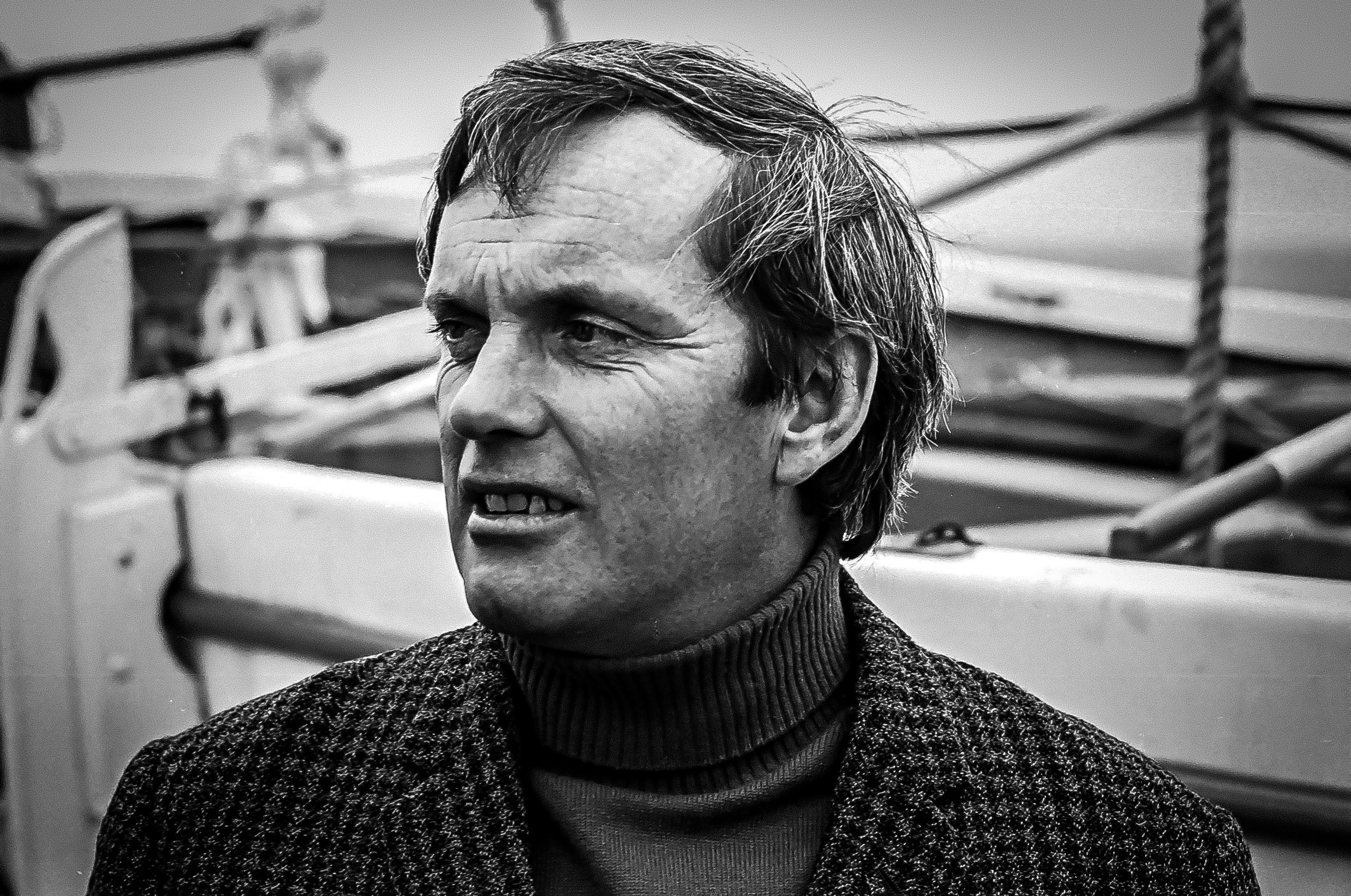 Jim Grassie (1976) © Oscar Marzaroli Collection