Article
Before the lockdown we organised a panel session to celebrate the life and legacy of Oscar Marzaroli and launch our exhibition publication. Whilst it wasn't possible for the event to take place in the gallery, over the coming weeks we will share the recollections and anecdotes on Oscar Marzaroli from photographer Alan Crumlish, creative designer Alistair McCallum, bookshop proprietor Jennie Renton and film producer Paddy Higson. This week we are sharing a tribute from Carole McCallum, archivist at Glasgow Caledonian University which now houses the Oscar Marzaroli Archive.
A Tribute to Oscar – Carole McCallum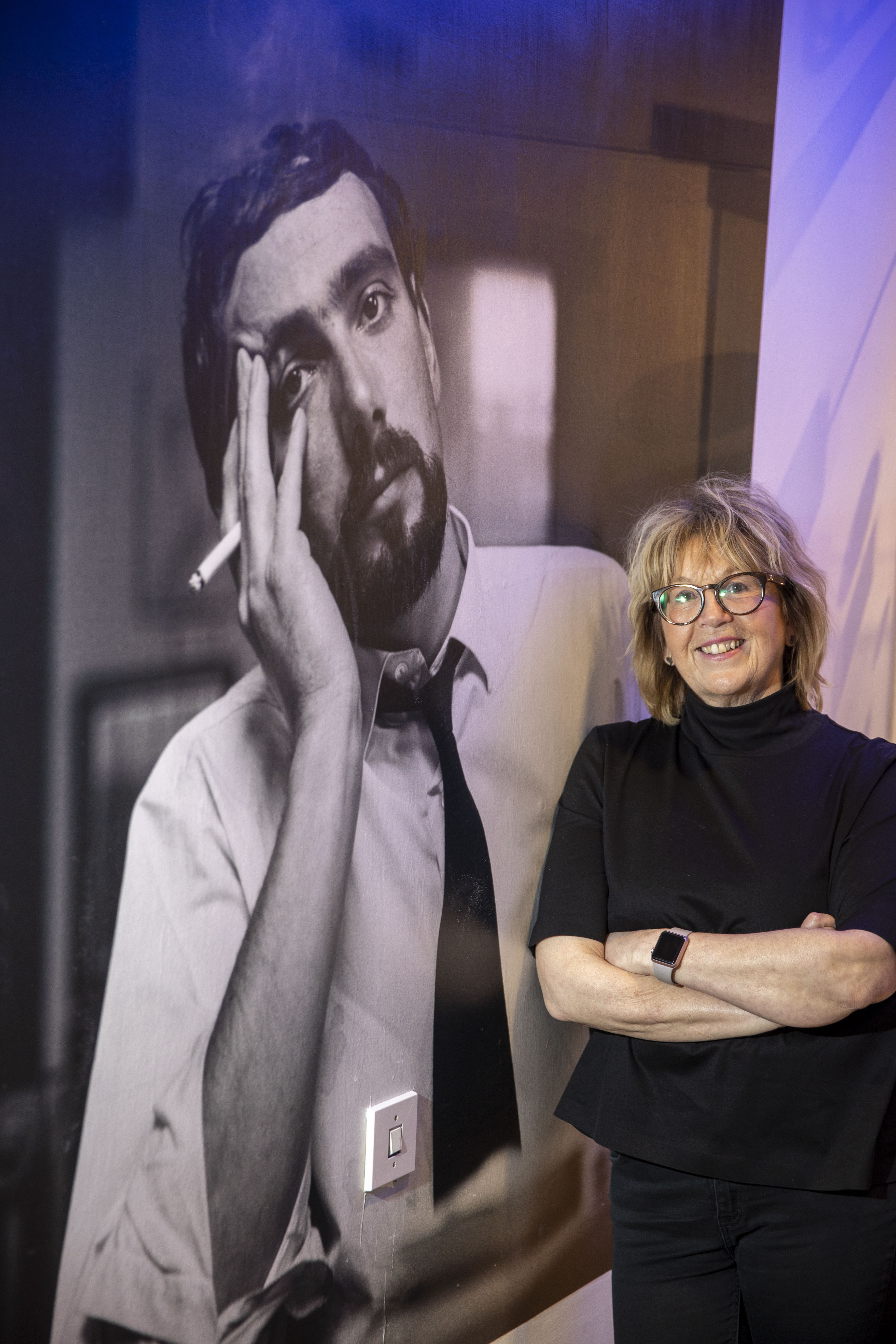 Carole McCallum at the Oscar Marzaroli exhibition at Street Level Photoworks (© Peter Devlin).
It is very special to be the custodians of Oscar Marzaroli's complete works. I believe first and foremost our job is to take this privilege and part his vision to as many people as possible. I am not an expert on the life and works of Oscar although I am delighted to be expanding my knowledge weekly. Like many Glaswegians born in the early 1960s I just knew of Oscar's photographs. He is part of our heritage.
What I can bring to this wonderful visual party is the knowledge of preservation, cataloguing and digitisation and that is exactly what we intend doing here at Glasgow Caledonian University Archive Centre. This has only been possible through the big hearts of his three daughters, Marie Claire, Nicola and Lisa. Made special by their friendship and shared stories.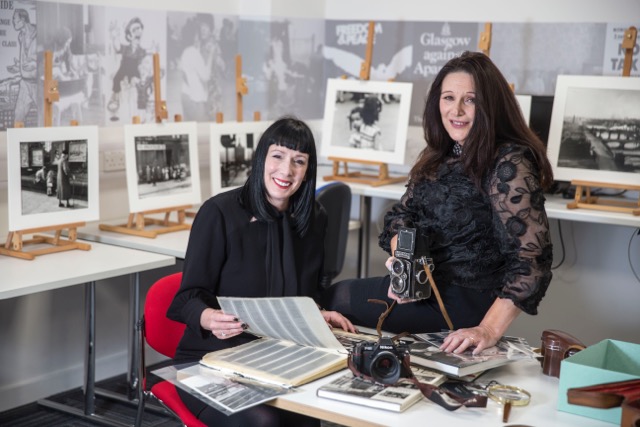 Oscar's daughters Nicola and Marie Clare at the launch of the Marzaroli Collection at GCU. 
At the end of the day archives are the extraordinary stories of ordinary people and this archive is the story of one extraordinary photographer who in turn has captured the stories of numerous people and places. As archivists we aim to preserve the past to inform the present and future. Documenting a moment in his time, Oscar has left a visible feast for us to make available for all to enjoy.  
The photograph as an archival resource can be used not only for learning, teaching and research, but to inspire and create a sense of community.  Our collaboration with Street Level on delivering their hugely successful Marzaroli exhibition is a perfect example of this.
With approximately 50,000 negatives to share we are excited to see how Oscar Marzaroli's vision is perceived and used in the twenty first century.
We are currently fundraising to allow all of this work to be done. - Carole McCallum