Article
Healing Through Photography Conference
3rd & 4th April
Various Locations, Belfast.
As part of a two day conference examining the use of photography to support mental health organised by
Belfast Exposed
, aspects of
Street Level's Culture Collective
programme will be profiled in workshops by our Govanhill residency artist
Morwenna Kearsley
, as well as a pop up exhibition of FONDS at Arts for All. FONDS comprises of a series of colour still life photographs and each image represents an evocative object belonging to a local resident of Govanhill, an multi-ethnic, multi-lingual neighbourhood on the Southside of Glasgow.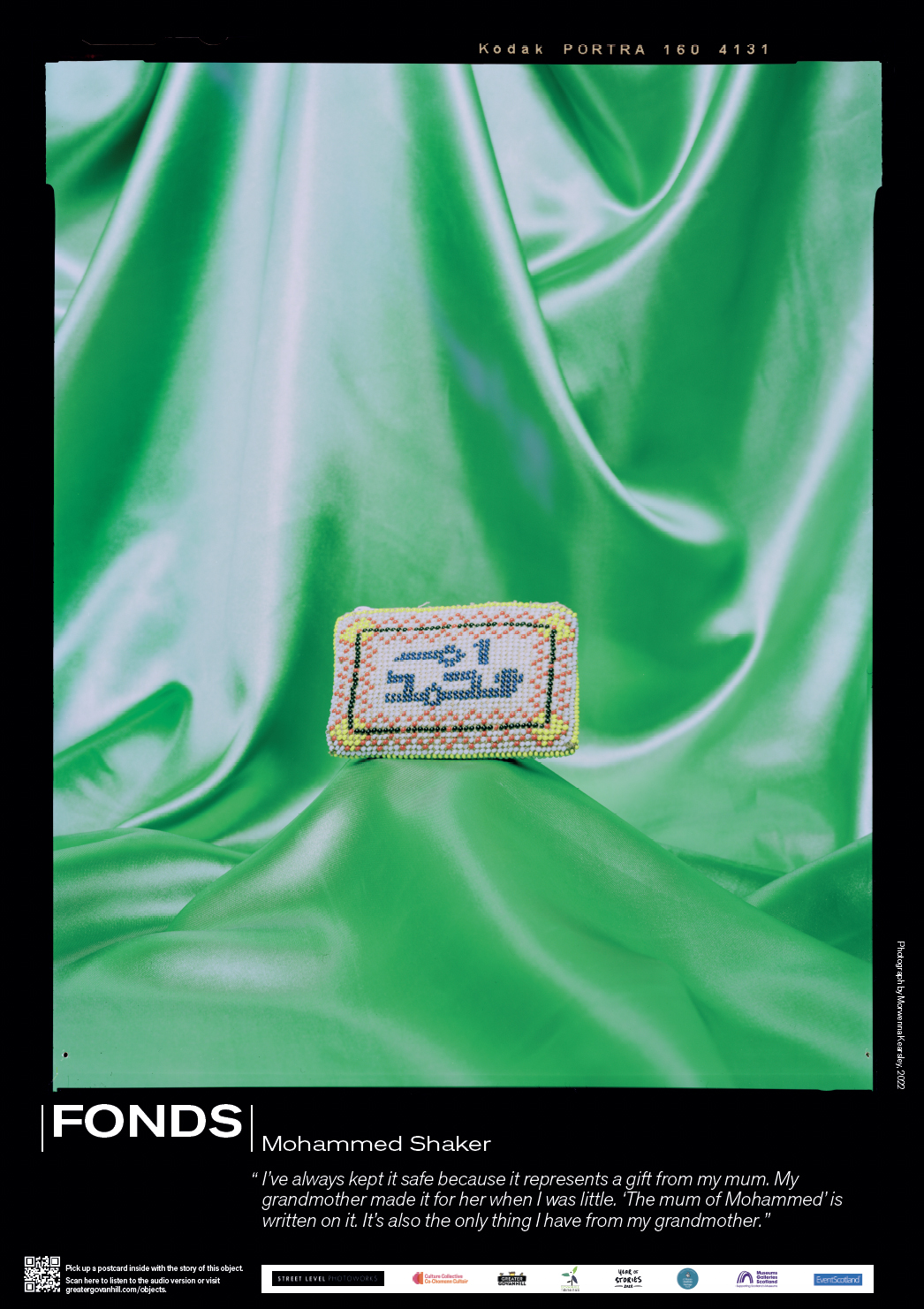 In collaboration with a local community newspaper,
Greater Govanhill Magazine
, local residents were invited to share an object that meant something special to them. From Kuwait to Brazil, Afghanistan to Romania the objects featured represent stories of migration, transformation, love, and resilience.
For more information on the conference,
see here:
https://www.htpconference.com/