Home
Street Level Photoworks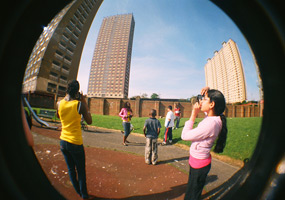 Streetlevel is a Glasgow based gallery and production resource established to provide a platform for photography and lens-based media.
Born out of our commitment to advancing education, Street Level's Virtual Photo Album has been designed to provide teachers and pupils with opportunities to gain a deeper understanding of photography and art. Within this comprehensive resource you can find videos of artists discussing their work, photography galleries, activity sheets for use in the classroom and a 'Find Out' section for exploring photography's history.
About the project
This microsite acts as a virtual photo album and was developed for use with schools, teachers and young people. The site contains collections of works by celebrated photographers along with a range of how-to guides, video interviews, image galleries, discussion questions, information and activity sheets.
Street Level Photoworks would like to thank the artists for their active participation in making their works available to a wider audience.
In all circumstances, all images copyright the respective artist.
Project written and produced by
Street Level Photoworks
Malcolm Dickson
Director
Rachel Thibbotumunuwe
SNAP/Co-Create Coordinator
Robert King
Designer (video and soundslides)
Lucy Keany
SNAP/Co-Create Coordinator
(Maternity cover November '10 - May 2011)
Website developed by Graphical House
Tony Dunworth, Designer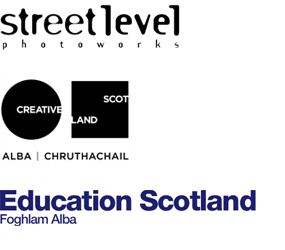 Funders
Street Level Photoworks is supported by Glasgow City Council and Creative Scotland.
This project was funded via Creative Scotland and Education Scotland.